NOSTALGIA FOR NATURE – WIREFRAME
Nostalgia For Nature – Wireframe.
2012.
3D computer graphics images. 21 prints in various size
In Situ. Show Off Art Fair 2013 / Solo show "Nostalgie du réel" / Private collection. 50 cm x 40 cm format.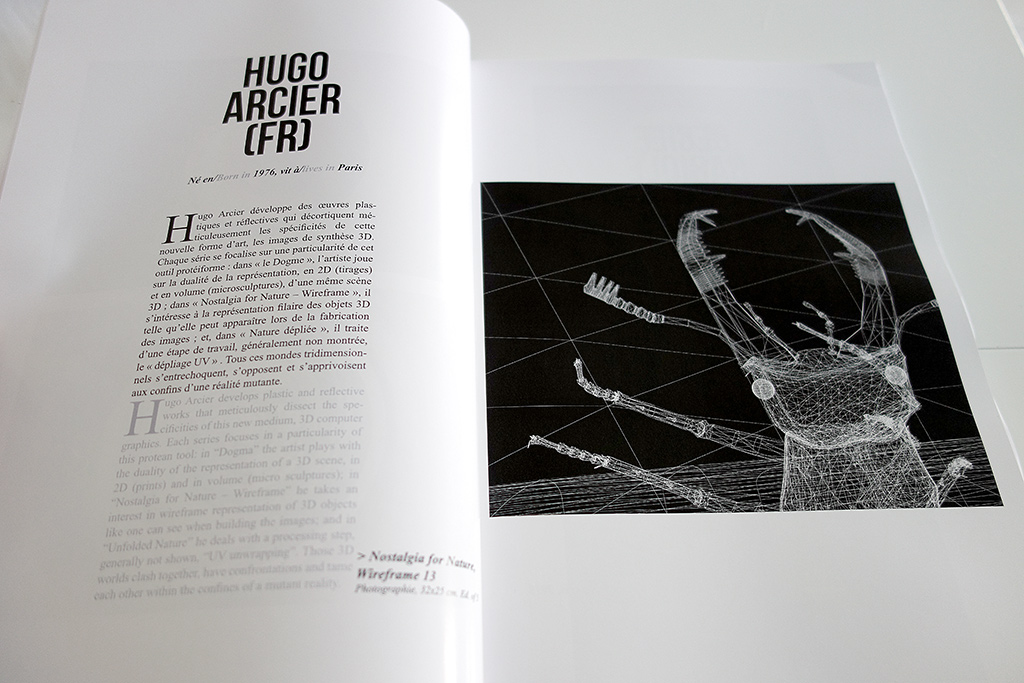 Show Off Art Fair 2013 catalog.

These wireframes comes from scenes created for the film Nostagia for Nature and explore these set in a different way. 3D is a protean tool and from coordonates positioned into space one can go to multiple directions : realistics, abstracts or primitives. Playing with memory, these white lines on black reveals the raw beauty of 3D.

Two digitally exclusive images are available on Sedition Art :
http://www.seditionart.com/hugo_arcier/nostalgia-for-nature-wireframe-2-1
http://www.seditionart.com/hugo_arcier/nostalgia-for-nature-wireframe-1-2


Exhibitions :
Show Off Art Fair (Paris, France) 2013
"Nostalgie du réel" Solo Show at Le CUBE, (Grand Paris, France) 2013