DEGENERATION II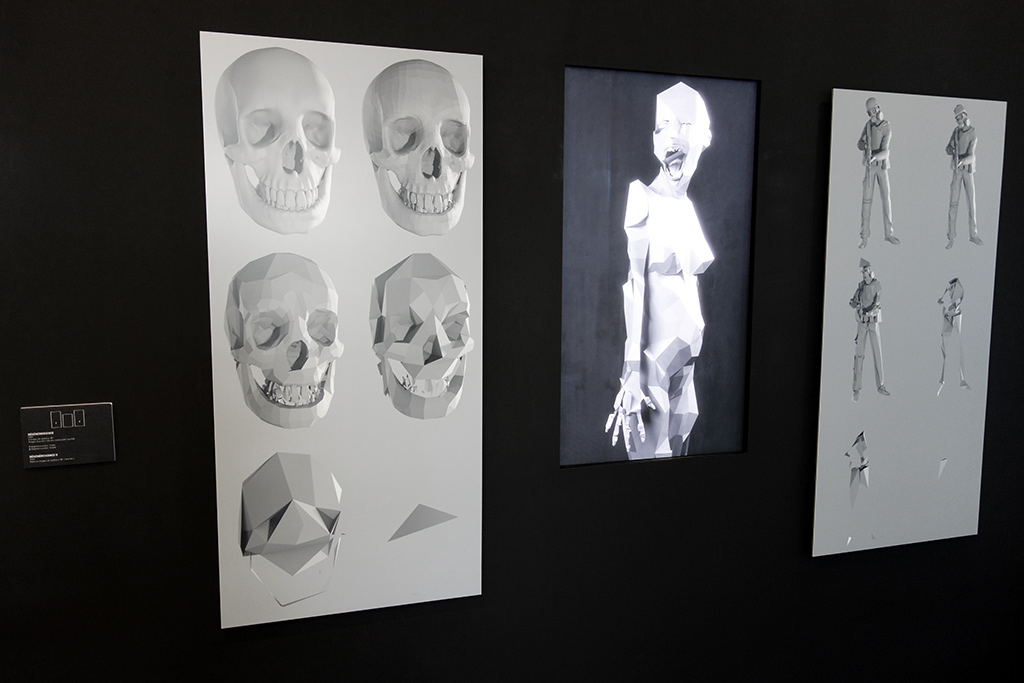 In situ. Solo show at Le Cube
"All my 3D objects are afflicted with a degenerative disease.
Gripped by terror, they understand what fate awaits them.
Gradually they disintegrate, face after face they lose their appearance, with a fatal outcome.
In this way the 3D objects die. »
This work is an evolution of my concept called "degeneration", created in 2007, and applied to a video.
Video shows the fact that I am more interested by the transformation process, by the animation that goes from a "normal" object to a degenerated object, than by the stage of the object "faceted" in itself.
For this degeneration, I put emphasis on the obvious, which viewers tend to forget in front of a 3D animated or special effects movie, that 3D objects are made up of faces (polygons) and perhaps paradoxically the fewer the faces the more visible they are.
3D is also a way for me to represent physical degeneration.
Exhibitions / Festivals :
"AV@AR 3.0 The Art of French New Media" (Beiing, China) 2014
"Lighting, Frequency, Essence" (Chengdu, China) 2014
"Display" (Wuhan, China) 2014
"Nostalgie du réel" Le Cube, (Grand Paris, France) 2013
Louis V.E.S.P gallery (Brooklyn NY, USA) 2011
Above Ground Animation (Los Angeles, USA) 2011
They talk about it:
The Fox Is Black
Graphism.fr
This is paper
Nerdcore
Minimal Exposition
Jijatsi+Voggis Orb+Eorbs
Random (links about art & technology)