NOSTALGIA FOR NATURE
NOSTALGIA FOR NATURE. 2012.
A film by Hugo Arcier
Coproduction Hugo Arcier and Le Cube
Music of Cocoon, "Paint it Black" (Optical Sound)
Voice over written and said by Agnès Gayraud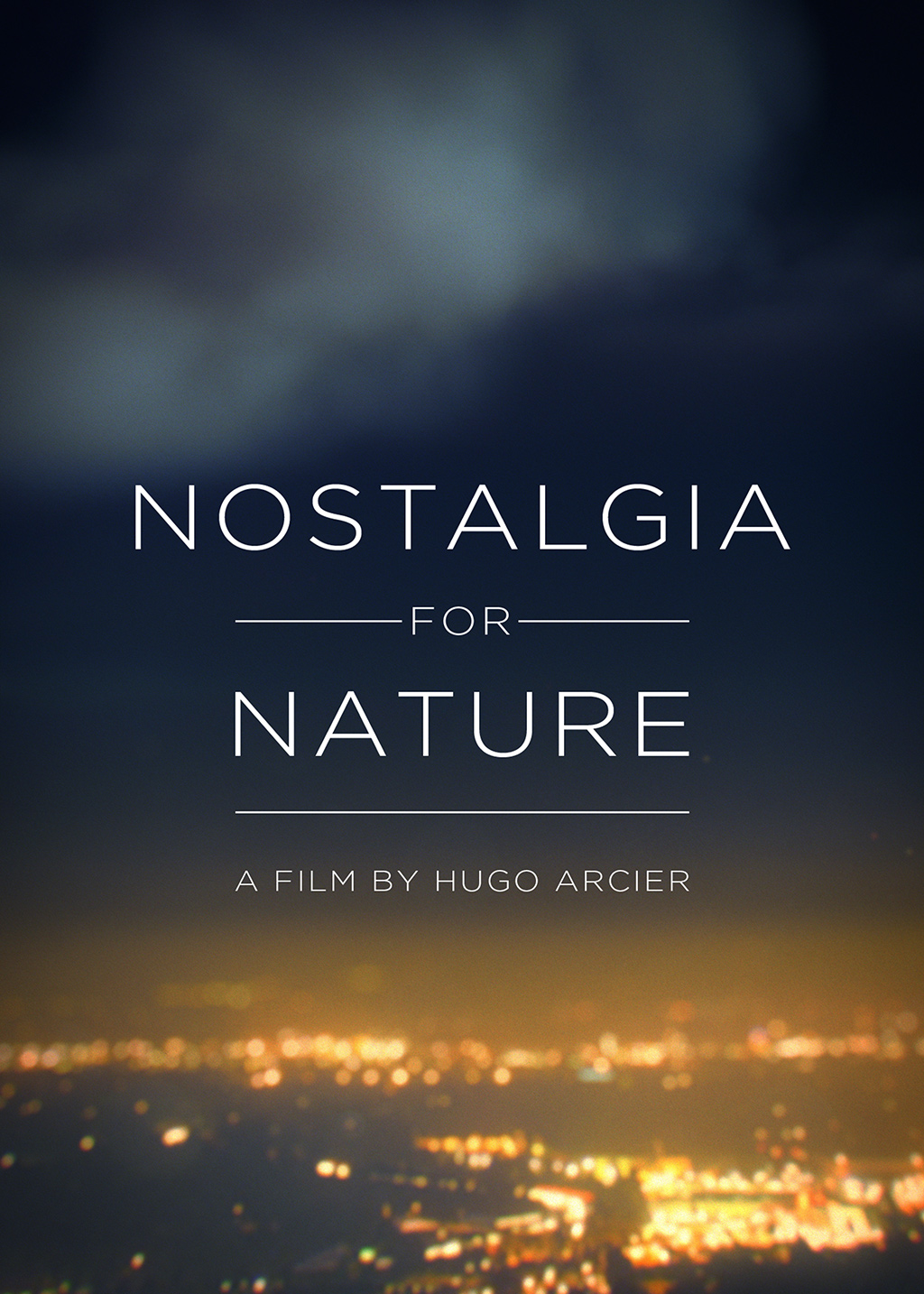 Poster of the film.
Stills from the film.
Nostalgia for Nature is a true sensory experience, a film composed entirely of computer-generated images. It immerses us in the spirit of its protagonist, an ordinary city dweller who recollects moments and scenes from his childhood, all inextricably tied to nature.
Guided and accompanied by off-screen narration, these flashbacks intermingle, diffracted by his memory.
The film, however, rejects Manichaeism, revealing nature as far from idyllic…rather, as somber, at times ominous, but always fascinating and beautiful.
The paradox of representing nature through computer-generated imagery lies at the heart of the film. It is also where its nostalgia resides. The film is a declaration of love to the incredible forms engendered by nature that we no longer see or, rather, no longer know how to see.

The film was presented first at my solo show at Le Cube.
At Elektra 2013 opening. (Montreal)
Diffusions diary :
From February the 21th to March the 19th 2014, "Imaginary : Aesthetics of the virtual and perception of the reality", PrimoPiano LivinGallery, Lecce (Italy)
From November the 12th to 17th 2013, Interfilm International Short Film Festival, Berlin.
From October the 16th to 25th 2013, Séoul International New Media Festival (NeMaf).
From September the 6th to 9th 2013, Ars Electronica Festival, Linz, Autria.
From August 14th to 18th 2013, Anima Mundi, Gallery program, São Paulo, Brazil.
From August the 2nd to 11th 2013, Anima Mundi, Gallery program, Rio de Janeiro, Brazil.
From June 28 to september the 1st 2013, "Le voyage", Nantes, France.
From April the 15th to May the 15th 2013: ON/Gallery, Beijing.
Thursday May the 2th, 9pm 2013: Elektra Festival, Montreal.
From March the 7th to the 10th 2013: Lille Art Fair.
From February the 7th to July the 27th 2013: Hugo Arcier solo show "Nostalgie for Reality" at Le Cube.